Customs unions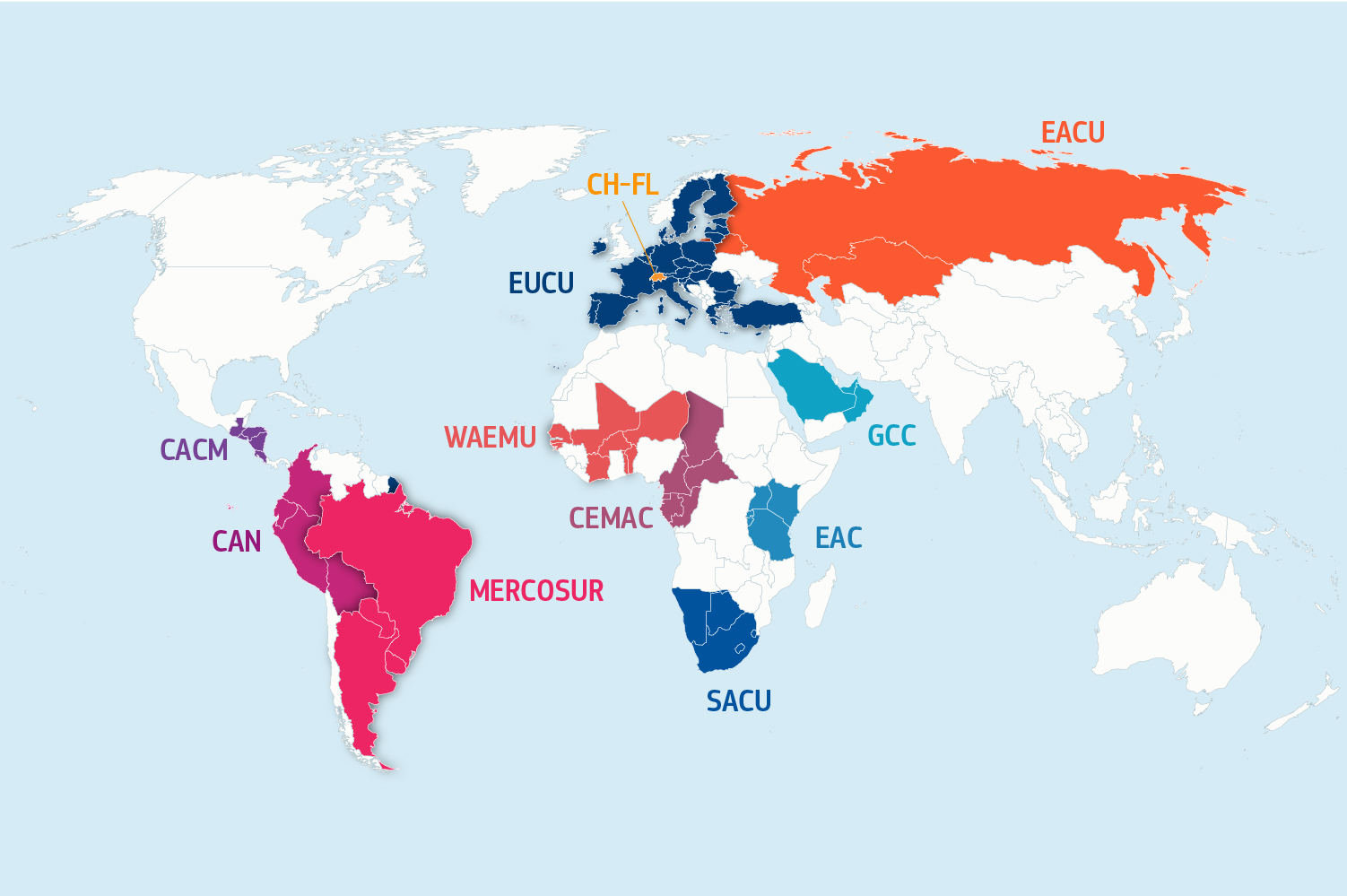 Are you exporting to or importing from a customs union? This section will highlight the world's customs unions and outline their implications for your trade in terms of tariffs and customs procedures.
What are customs unions?
Customs unions are groups of countries that apply one common system of procedures, rules and tariffs for all or almost all their imports, exports and transiting goods. Usually, countries participating in customs unions share common trade and competition policies.
Duties on goods coming from outside the customs union are paid once when the goods first enter. After that, there is nothing more to pay and goods move freely within the customs union.
In a customs union
There is one single external tariff for all goods and services imported from outside the customs union into any of its member countries.
Goods move freely between two parts of the customs union (either wholly produced in the union or put in free circulation after being imported from third countries) with no customs duties at the internal borders.
Commercial policy and customs laws are aligned and countries share common standards in several fields such as intellectual property, competition, taxation, etc.
What are the customs unions in the world?
Andean Community (CAN)
Caribbean Community (CARICOM)
Central American Common Market (CACM)
East African Community (EAC)
Economic and Monetary Community of Central Africa (CEMAC)
Eurasian Customs Union (EACU)
European Union Customs Union (EUCU)
EU-Andorra Customs Union
EU-San Marino Customs Union
EU-Türkiye Customs Union
Gulf Cooperation Council (GCC)
Israel-Palestinian Authority
Southern Common Market (MERCOSUR)
Southern African Customs Union (SACU)
Switzerland-Liechtenstein (CH-FL)
West African Economic and Monetary Union (WAEMU)