Company story:
Treating EU dogs to the benefits of trade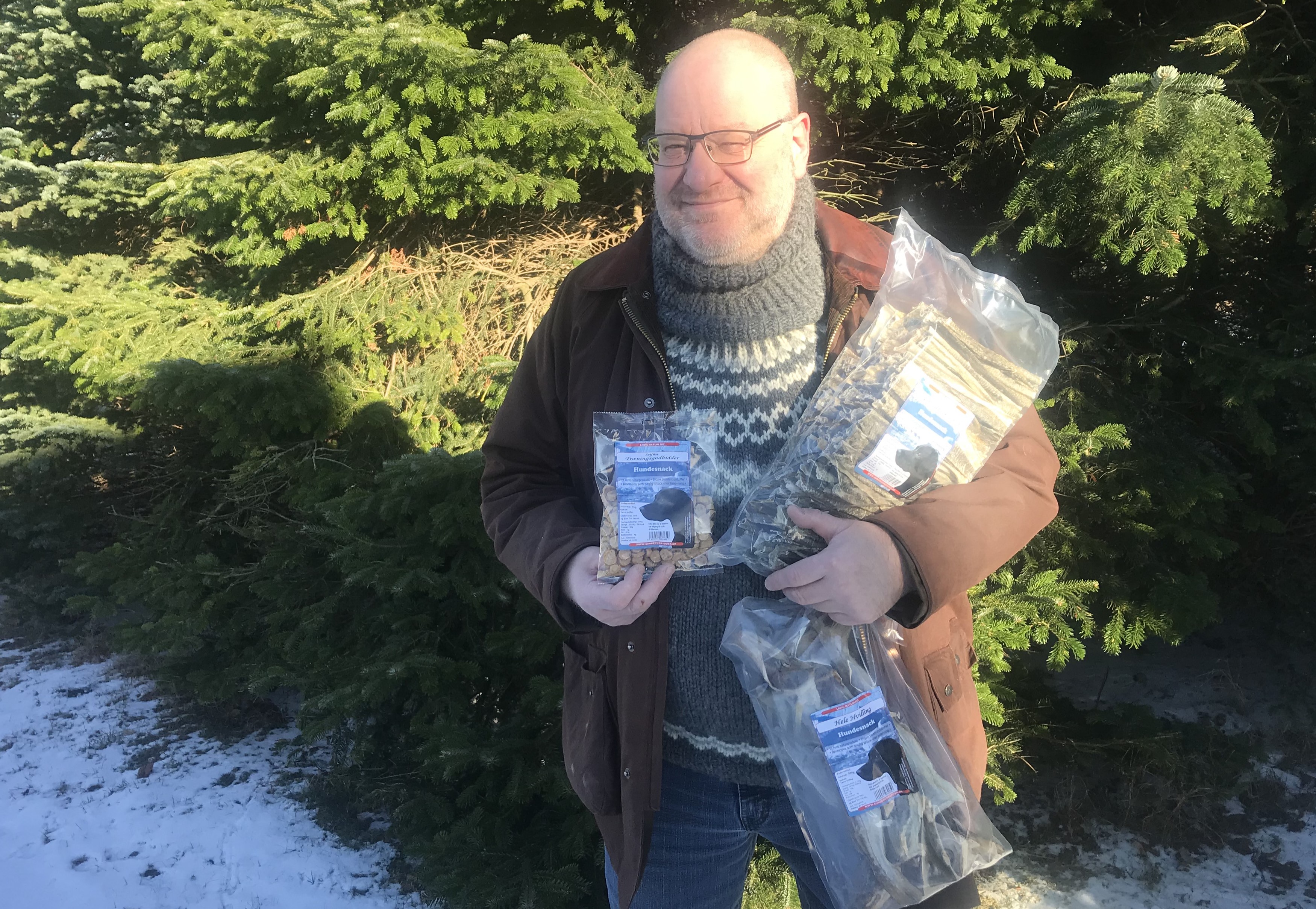 The process of importing couldn't be easier.
Peter Rasmussen, Sunde Godbidder
For small, family-run businesses across Europe, ease of trade is central to their success. This is certainly the case for Sunde Godbidder, the Danish company providing fish-based treats for dogs. Founder, Peter Rasmussen, sources his products in Iceland.
Importing from Iceland
Mr Rasmussen grew up in Greenland and, because of this, has an excellent knowledge of the many fish species abundant in the North Atlantic. From the outset of his business, he looked to suppliers in Iceland, which – along with Liechtenstein, Norway and the 27 EU Member States – forms the European Economic Area (EEA). As part of the EEA, Iceland is highly integrated into the single market. Legislation concerning food and veterinary matters is fully harmonised within the EEA Agreement and the EEA EFTA States participate fully in the European Food Safety Authority. This makes importing food/feed products from within the EEA very easy.
A simple process
Thanks to the EEA Agreement, there is very little paperwork or time lost. To place an order, Mr Rasmussen simply sends an email to his trusted Icelandic supplier. Once he receives the invoice, he writes the customs number on the invoice and forwards it to Danish customs. The products are then delivered packed and labelled directly to the Sunde Godbidder warehouse and are immediately ready for distribution to customers.
As a small business, Sunde Godbidder does not have a specialist team to manage logistics, so Mr Rasmussen does this work himself. He appreciates that he can use the Access2Markets portal in his native Danish and that the process is indeed simple.
I find that the way the Access2Markets homepage is built is highly intuitive. I can quickly and easily find the information I need.
Peter Rasmussen, Sunde Godbidder
For example, he uses the My Trade Assistant tool to find information on product requirements for specific fish species, as well as data on trade flows between Iceland and Denmark. The Import Requirements section has been particularly useful as it details the documents he needs as well as specific product requirements regarding health, labelling, etc. According to Mr Rasmussen, "this is a complicated area that has really been simplified, making it understandable to all users."
International trade can be a daunting prospect for small businesses. EU trade agreements and tools such as the Access2Markets portal give small businesses like Sunde Godbidder the confidence to cast their net wider.