Company story:
Tea leaves Europe for new markets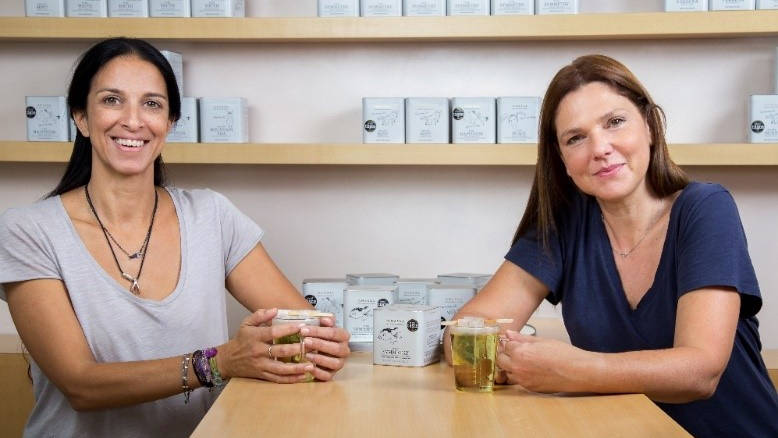 In 2013, Yianna Mattheou and Aphroditi Florou founded Anassa Organics. The two Greek women were determined to bring quality Greek products to the world market, with exports firmly at the centre of their business plan. Based just outside Athens, the company focuses on producing quality organic herbal teas. Over the years, Anassa Organics has made its mark, winning awards for taste, packaging and entrepreneurship. Anassa Organics source all the ingredients for their products, as well as the packaging, in Greece.
Today, Anassa Organics exports half of its products, mainly to Canada, South Korea, Japan and Singapore, with the EU's trade agreements having a real and positive impact on sales.
Boost competitiveness
Co-founder Yianna Mattheou explains that a trade agreement "is a definite incentive and makes our life easier." The two main benefits, according to Mattheou, are price and paperwork. Exporting to faraway countries invariably adds high transport fees to production costs. If you were to then add in tariffs, Anassa's herbal teas would become very expensive to the end consumer, with import tariffs and duties increasing the retail price of their products by 10% to 25%, making them less competitive on the local market. Tariff-free trade, made possible by EU trade agreements, means they can sell their products at an attractive price point.
The EU's trade agreements with Canada and Japan have already had a significant impact on our business, and we're confident they will continue to positively affect our sales, create more jobs locally, and make Greek products better known worldwide.
Aphroditi Florou
Co-founder of Anassa Organics
Minimise paperwork
Japan, with its ceremonial tea culture, is a key market for Anassa Organics herbal teas. The EU-Japan Trade Agreement means that exporting to Japan is easy and inexpensive. Anassa Organics works closely with a Japanese partner who is responsible for marketing and selling their products in Japan. Anassa was pleasantly surprised to find that the only extra documentation needed to sell into Japan was a Certificate of Origin and a simple bill of lading – the transport contract between the shipper and the carrier, which also demonstrates proof of ownership of the goods. Thanks to the EU-Canada trade agreement, this is also the case when Anassa Organics exports to Canada. To export to Singapore, the EU-Singapore trade agreement means they only need a bill of lading.
Sail through customs
Anassa Organics also has experience of selling their products in countries that do not have trade agreements with the EU. The contrast is stark. For example, where there is no trade agreement in place, the importer must first register Anassa Organics products with the country's competent organisation; this process alone can take between two and five months. Then the product may require testing, additional certificates and manufacturers' declarations. This arduous process involves extra time, fees, and custom procedures from both the supplier and importer. But once a trade agreement is in place, this process disappears. No additional registrations, no testing, no certificates, no declarations – just business.
Anassa Organics now employs 12 people directly and supports 10 herb producers from all over Greece, as well as other suppliers. For dynamic European small businesses like Anassa Organics, EU trade agreements provide a clear pathway to global markets.