Company story:
Crafting the future from the past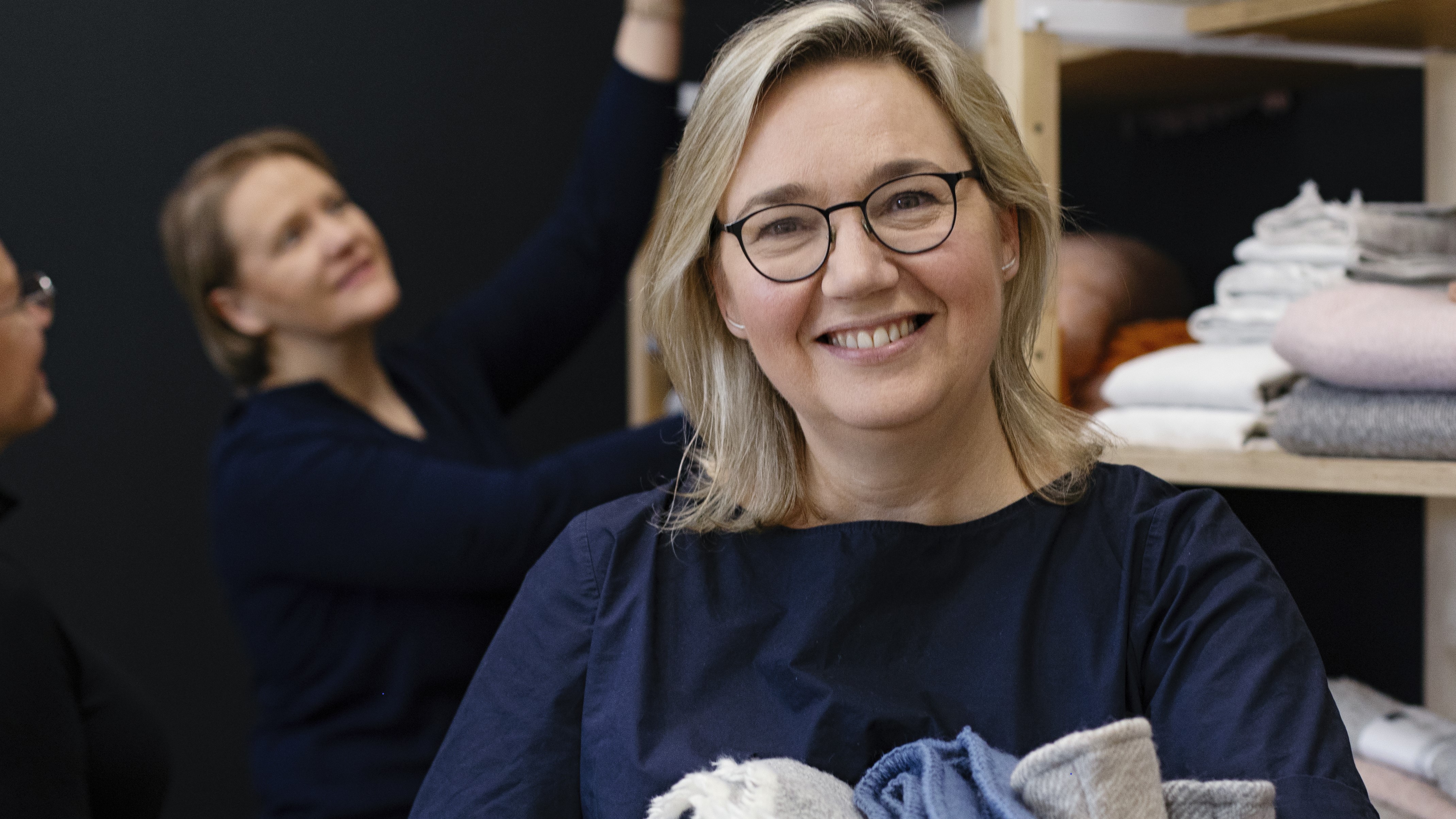 Lapuan Kankurit is a family-owned business that has been very successful in Europe and, for the last ten years, they have also been trading with Japan.
The EU-Japan trade agreement brought increased sales from this important market. Jaana Hjelt
Marketing Manager and Owner, Lapuan Kankurit
The Finnish company designs and weaves an extensive range of high-quality clothing and homeware made of linen, wool, Tencel and cotton. While the company also exports to the USA and South Korea, Japan is Lapuan Kankurit's major market outside the EU.
"In the last ten years our turnover has been growing steadily and Japan has been a big part of that growth thanks to the trade deal. Our partner in Japan was very excited about the EU-Japan Economic Partnership Agreement," says Ms. Hjelt.
Last year, the company cemented its relationship with this market by opening a flagship store in Tokyo.
Easy transition
The transition into working under the trade agreement was smooth. Lapuan Kankurit has been documenting its production processes, raw materials, sustainability etc. for many years because, as Ms. Hjelt says, "customers nowadays require more and more information and transparency regarding production." This meant that much of the required documentation for demonstrating the origin of their products was already in place so they could easily benefit from the reduced tariff rates for their products on the Japanese market under the trade agreement. Ms. Hjelt says that they had been apprehensive about the paperwork linked to the rules of origin in the trade agreement but were, in fact, pleasantly surprised to find that 'it has been easy'.
Greater competitiveness
The costs of raw materials – especially linen – have been increasing in recent years. This could have negatively affected their business in Japan but under the trade agreement, duties have been reduced and this has offset the increased cost of materials, enabling Lapuan Kankurit to maintain their pricing for the end consumer.
Strong and sustainable local business
Today Lapuan Kankurit employs 30 people, a number that has steadily grown over the last ten years, thanks in part to their growth in Japan. Because so few people are trained in the traditional craft of weaving, they provide in-house training to new staff members, ensuring that these skills are not lost to future generations.
All the raw materials for Lapuan Kankurit's products are ecological, certified natural materials from verified European sources. For example, the flax for their linen is grown in France and Belgium, the spinning mills are based in Central and Eastern Europe, and their packaging is sourced locally in Finland. Today's consumers are turning away from unethical fast fashion. Boosted by trade agreements, the traditions of the past look like the future.